Hi all! Susan Godfrey's shop at Scrap Takeout just opened last Thursday and to celebrate she's got specials and freebies all week long! Today she's featuring her new kit: Pony Princess. It's full of pretty, soft, girly girl colors. Perfect for all the little princesses in your life! You can purchase it as a bundle or just buy certain pieces. Below are all the different pieces that make up this amazing kit: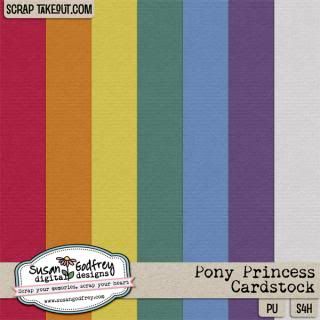 Susan's creative girls or "Supergirls" were busy playing with this beautiful kit before it released. Here are a few pages we made to get your mo-jo going. :)
And, finally, Susan has a coordinating freebie up on her blog right now for ya! Go snag it cause it's just THAT cute!!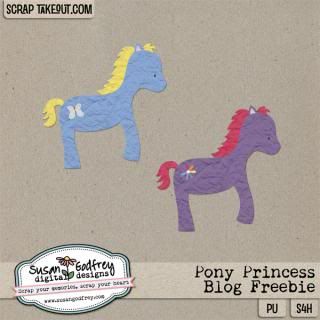 **Linked to Susan's blog where you can download this freebie**
All other images are linked to the shop at Scrap Takeout for easy shopping. :)
Thanks for stopping by today, I hope y'all have a fantastic night (or day depending on where on the globe you are)!